Winter camping is something everyone aspires to, and you can imagine how warm it is to have a wood stove in your tent! A tent stove not only provides warmth but also allows you to enjoy a hot meal in the cold winter. When it comes to cooking, camping outdoors will definitely require a wood stove for cooking, and here I have to mention that the Dweller Mini Wood Stove from Pomoly is one of the wood stoves suitable for outdoor cooking.
Before the Dweller Mini Wood Stove was released, they had a best seller outdoor wood stove called the Dweller Wood Stove that was favored by many. The Dweller Mini is a smaller version of it, which is designed for solo hot tents and winter camping.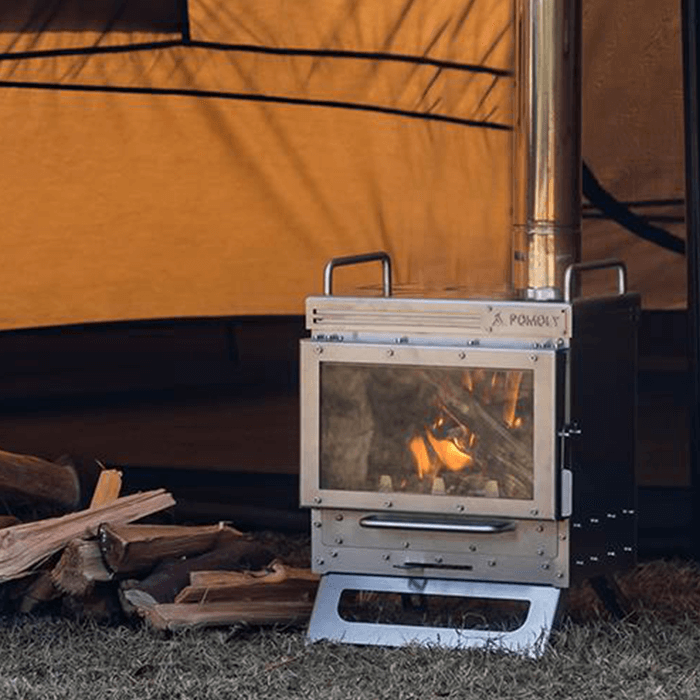 With a capacity of 9.3 liters, it weighs 13.9 lbs, which is about half the weight of a titanium furnace. If you are a backpacker or mind the weight, then the titanium stove is more suitable.
Most tent stoves are also as cooking stoves. Just let the top panel get hot, then put your favorite pan or cook pot on it. The top cover of the Dweller Mini tent stove got special consideration, the damper is no longer in the middle Instead, it's on one side, which provides more room for cooking. It has a secondary air intake and a baffle design, which not only makes the wood burn more fully but also reduces smoke from burning wood. The unique Air Curtain Technology can re-burn those smoke embers, and through air circulation can also achieve the effect of cleaning the glass and preventing the glass from turning black. Considering the strength of the fire, the switch at the bottom can also adjust the fire at will.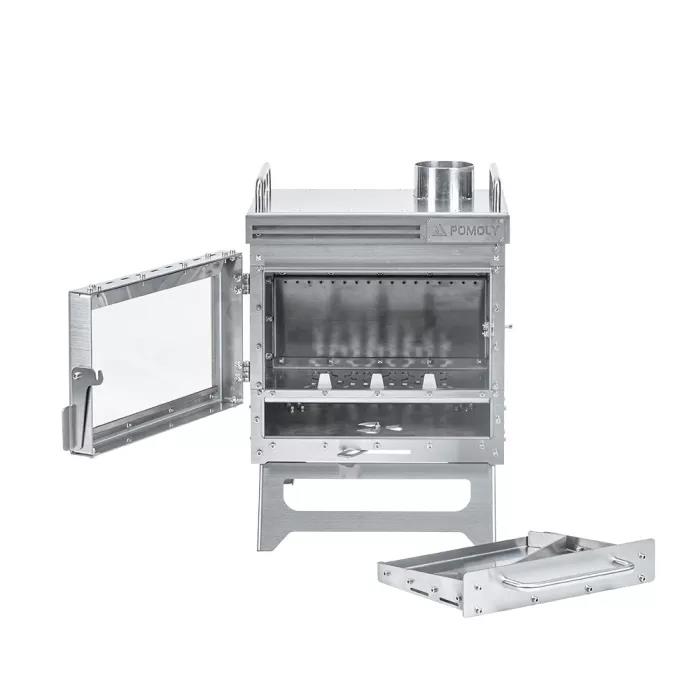 The Pomoly Dweller Mini Wood Stove comes with everything you need, including a stove bag, a set of nesting chimney pipes with spark arrestor, a fire poker stick, chimney fixed rings, and a drawer type ash storage box for collecting ash. Everything is designed to fit easily inside the stove for transport (the legs are foldable), which makes it more convenient to ship and deliver.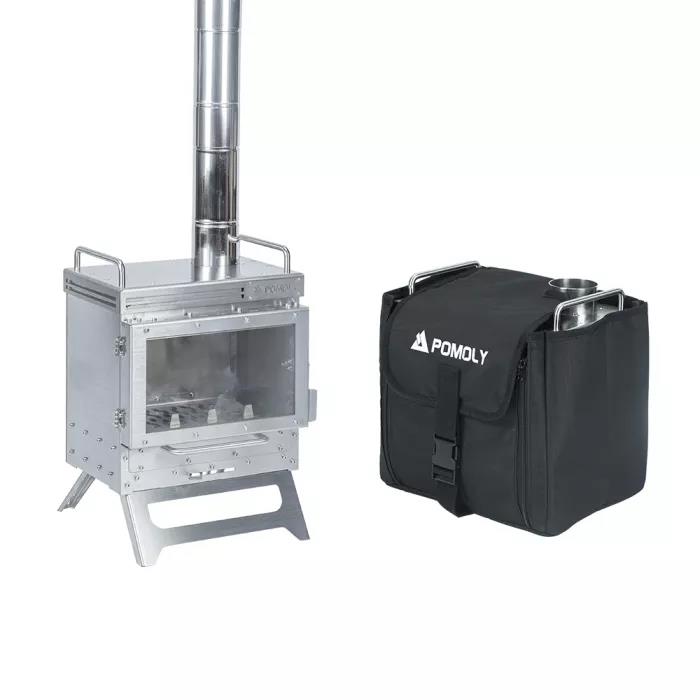 If you're in the process of getting a camping stove for your upcoming winter camping, you might as well consider the Pomoly Dweller Mini Wood Stove. Despite its smaller size, it's still one of the coolest gears you can add to your list for its versatility.
Read more