As winter approaches, more and more campers will embark on their winter camping adventures. When it comes to winter camping, a hot tent is a must, and a hot tent with a stove jack matches a tent stove that will keep you warm in those cold winters.
The sleeping area and the stove area of ​​​​the tents we usually see are combined, not only for storing gear but also for cooking. This doesn't seem very convenient. However, one hot tent that has both a separate stove area and a separate sleeping area caught my eye, it's called the Stovehut TC Chimney Shelter. This TC shelter is made of Terylene Cotton, 35% Polyester and 65% Cotton to be exact. There are other Stovehut hot tent series on the Pomoly website that has the same design features, but fabric, color, and weight are different. So if you like the Stovehut hot tent series, just make a choice in color and fabric as well as weight.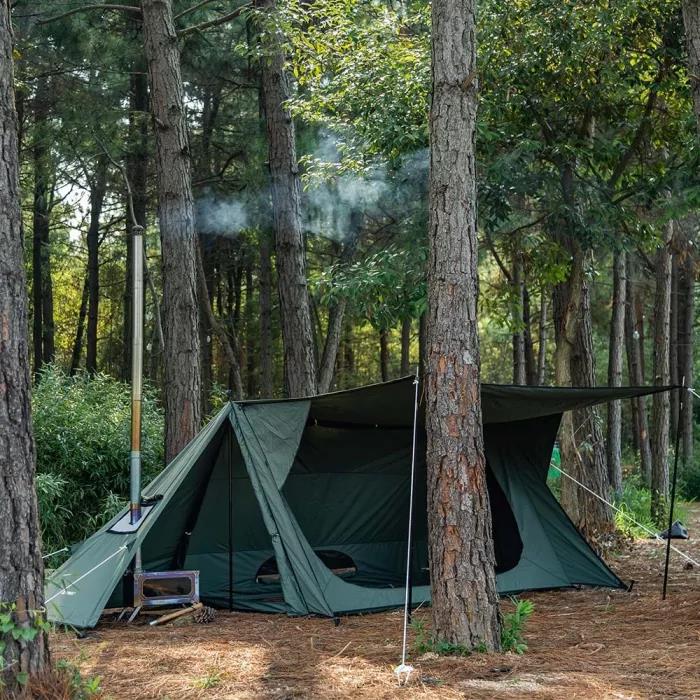 Compared to other Stovehut hot tent series, Stovehut TC Chimney Shelter is the heaviest. Although heavier but more breathable and insulated, if you're not a backpacker, a bulky tent shouldn't be a problem. Unlike other Stovehut tent series, the ground sheet for Stovehut TC hot tent is detachable, it is convenient to use ground pegs to fix the ground mat. Like the STOVEHUT BLACK Shelter, the Stovehut TC also has a side door pocket for storing items.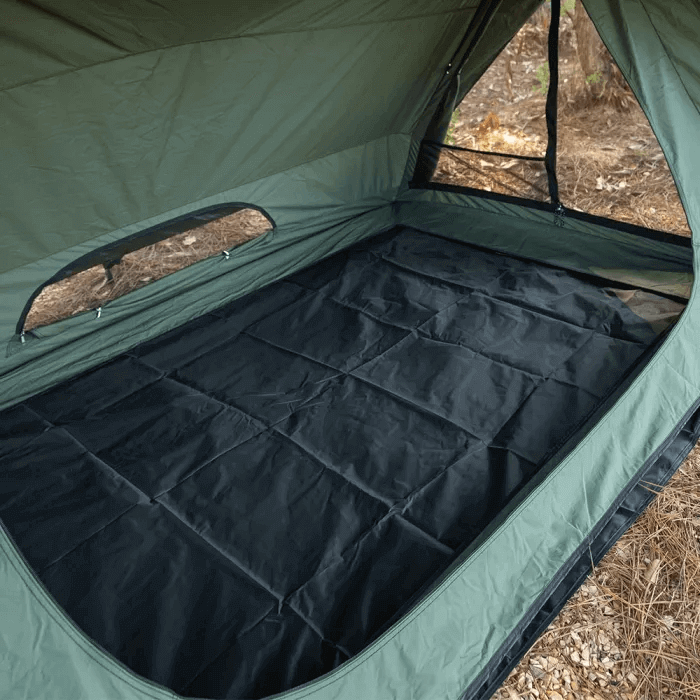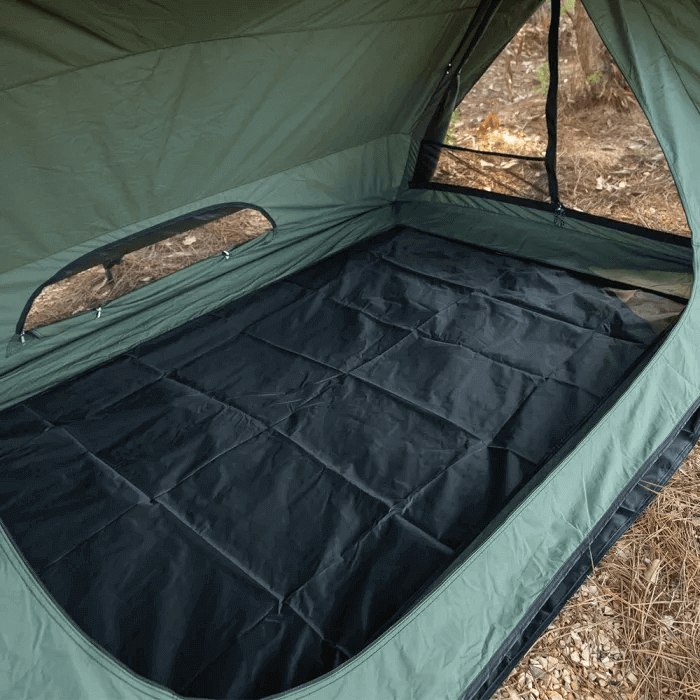 The army green Stovehut TC Chimney Shelter is great for cover when camping in the mountains. If you like stealth camping, then it is better to choose a green tent, let your tent be one with nature, which helps stealth. There are a lot of bugs and animals in the forest, and the green color can give the illusion of animals and will not attract small animals. Even if you sleep at night, some animals will not pay attention to your tent, reducing the risk of being attacked. The bright color can basically be seen by animals and may attract passing animals. In conclusion, green tents are a good choice if you are not sure whether the forest is dangerous or not.