The Hercules is a large freestanding 8-man dome-shaped winter tent used for ice fishing and camping. Its design considers space and function. The unique feature of this big tent is that it can add a wood stove as a heat source and cook in the camp. You can live in this shelter!
Shop Now: Hercules stove tent true Pros and Cons, buyer guide
HERCULES 8-PERSON TENT SPECS
Weather: 4 Season
Size: 8-person (up to six with Stove. See Hot Tent Guide)
Color Scheme: Olympic Elk Brown
Waterproof Outer Tent: 10 lbs 4 oz
Second Vent Rainfly Cap: 1 lb 9 oz
Removable Floor: 1 lb 15 oz
Fiberglass Poles: 14 lbs 2 oz
Includes: Secondary Vent Rainfly, Outer Tent Main Body, Removable Floor, Small Gear Loft, Storage Sack, Stakes, Fiberglass Poles, and Guyline with Linelocks
Net Total Weight: 31.04 lbs
Stakes Total: 21 pieces (1 lb 6 oz)
Included Tent Stakes: Yes
Number of Poles: 6
Number of Doors: 3 Doors
Total Tent Size: 6.56′ (height) x 9.8′ (length) x 11.8′ (width)
Tent Body Packed Size: 7″ (height) x 24″ (length) x 8″ (width)
Pole Storage Size: 4″ (height) x 25″ (length) x 6″ (width)
Tent Pole Diameter: 11mm Fiberglass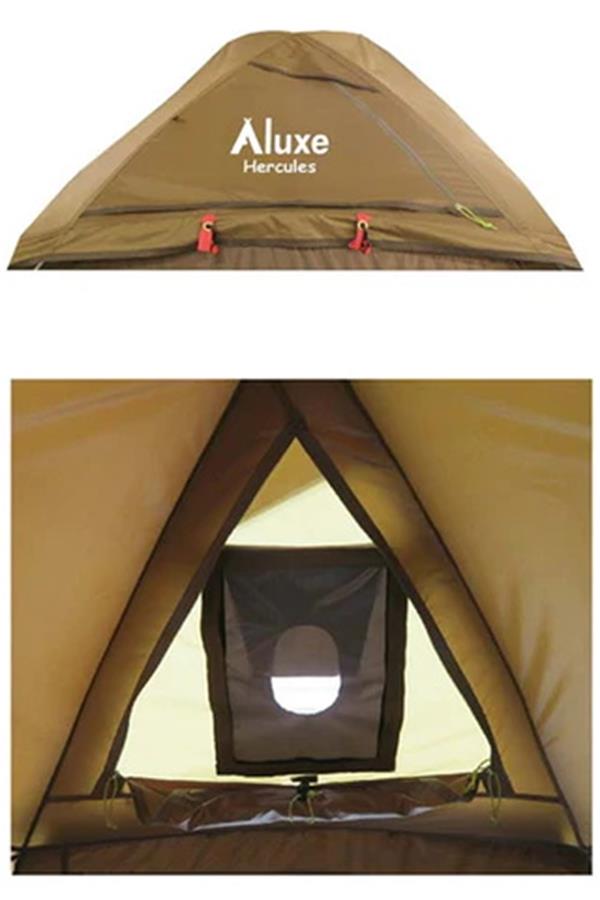 Hercules stove tent true Pros and Cons

Pros
Removable stove jack to add a tent wood stove
Vertical sidewalls for huge interior space
Removable buckle-in floor for floorless shelter
3 doors for group camping with no-see-um screens
Lightweight, waterproof, and seam-taped secondary vent rainfly and main outer tent with 4 zippable air vents for improved ventilation
Pitch the exterior main body without a second vent rainfly for improved view and airflow
Large camping cot friendly with stand-up room
10 large mesh pockets on the interior walls to store random things, as well as many eyelets at the top to hang a light or small clothesline
Hubbed and shock-corded tent poles for easy assembly
No-see-um Bug Mesh on all doors and vents
Cons
Net weight: 31.04 lb. It is only suitable for group camping or car camping, which takes up a lot of space
The color and design of tents may vary. Full setup instructions for Hercules. Made in a tent factory in China.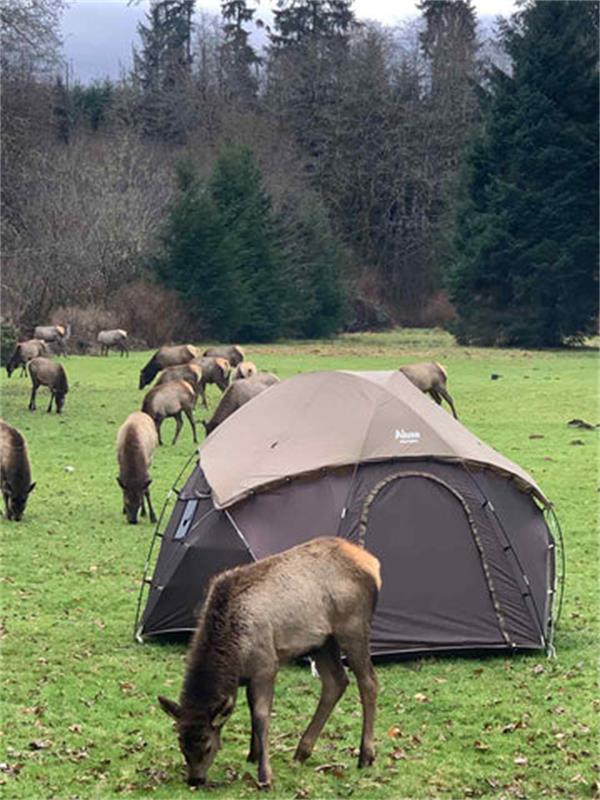 Hercules stove tent buyer guide
1. sed it the last few nights, and doing comparisons of other test this next weekend.
Only real thing I didn't like was the flap above where the Velcro was at for the stove Jack leaked every once in a while. Not a deal breaker.
2.I used my hurcules all last winter. Works well for solo trips but it's a bit of a pain to set up alone and I snapped a couple pole sections. Outside of that it's a good tent.
3.Luxe is bottom of the barrel regarding quality of craftsmanship. Cheap materials, minimal stitching and seam reinforcement. Cabelas offers a very similar tent that has proven to hold up to some nasty conditions.
Look up the cabelas Alaskan guide model tent. The vast majority of outfitters use them up here in Alaska.
If you want a hot tent, I'd recommend seek outside or arctic oven or you can just install a stove jack in it yourself.