Today, I go camping with my new TAISOCA stove bought from Pomoly. I brought ingredients for pizza in advance. My goal today is to make a successful pizza and eat myself. I hope today's test will be successful.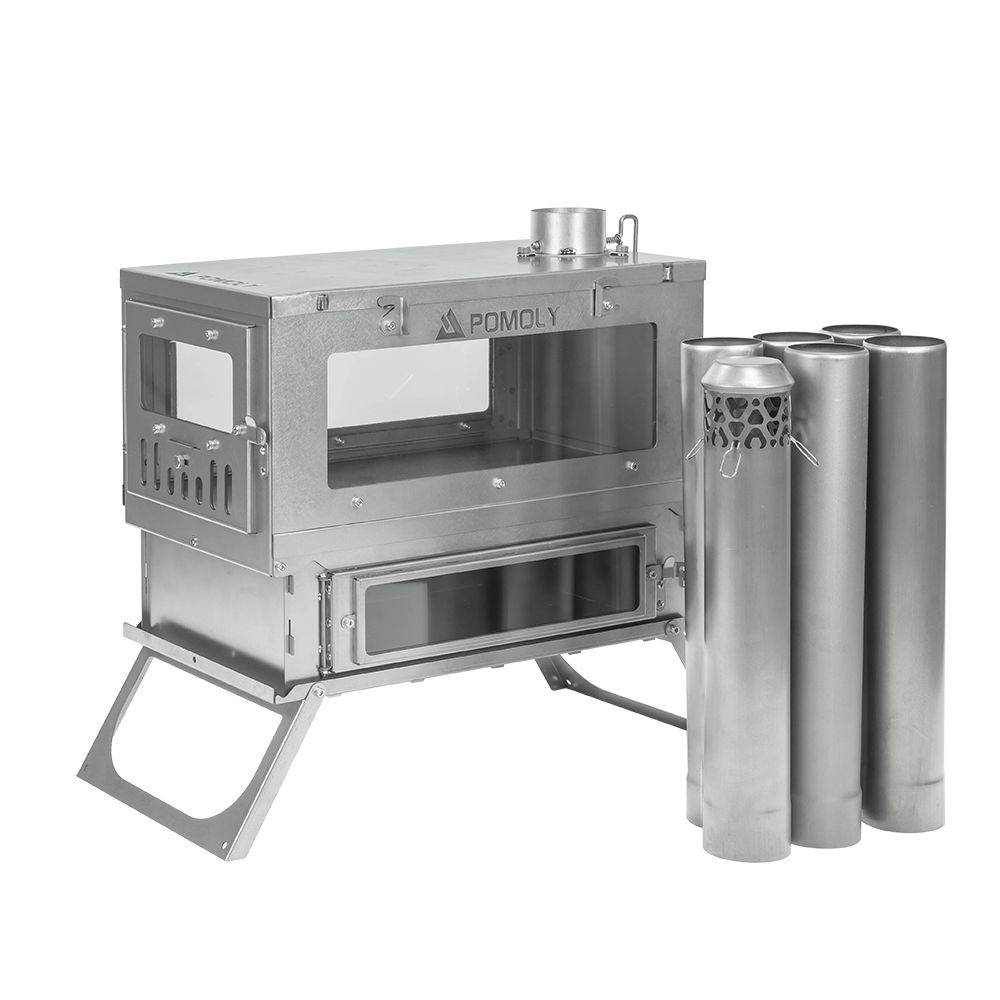 I like my new TAISOCA stove very much. Firstly I prepare some firewood, and then heat the stove. Next, prepare pizza. This step took me a short time because I had processed the ingredients in advance.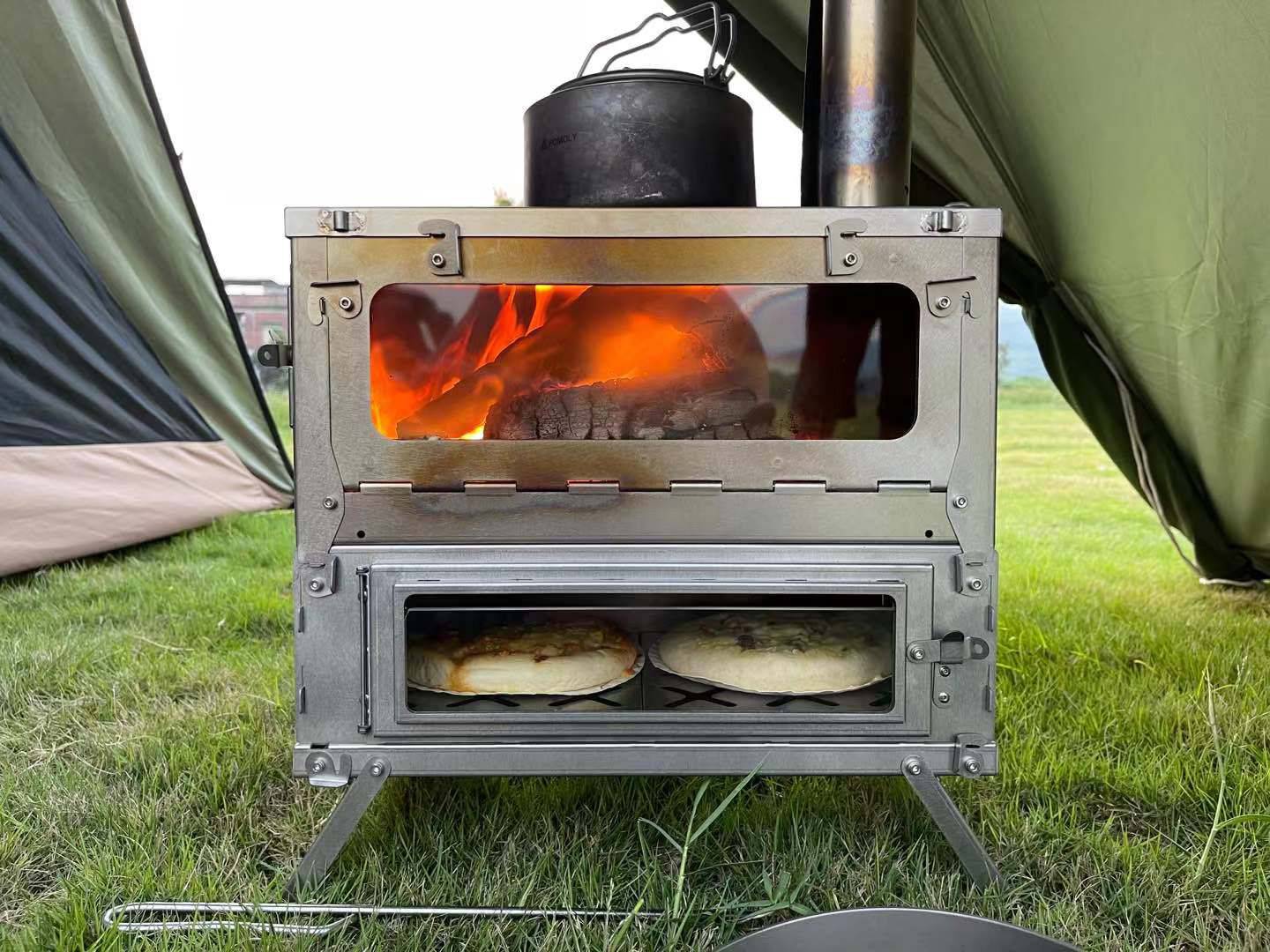 After putting it in the oven at the bottom of the stove, I began to add more firewood and burn the flame bigger. While waiting for 没my pizza, I boiled a pot of hot water and made a cup of hot coffee with it.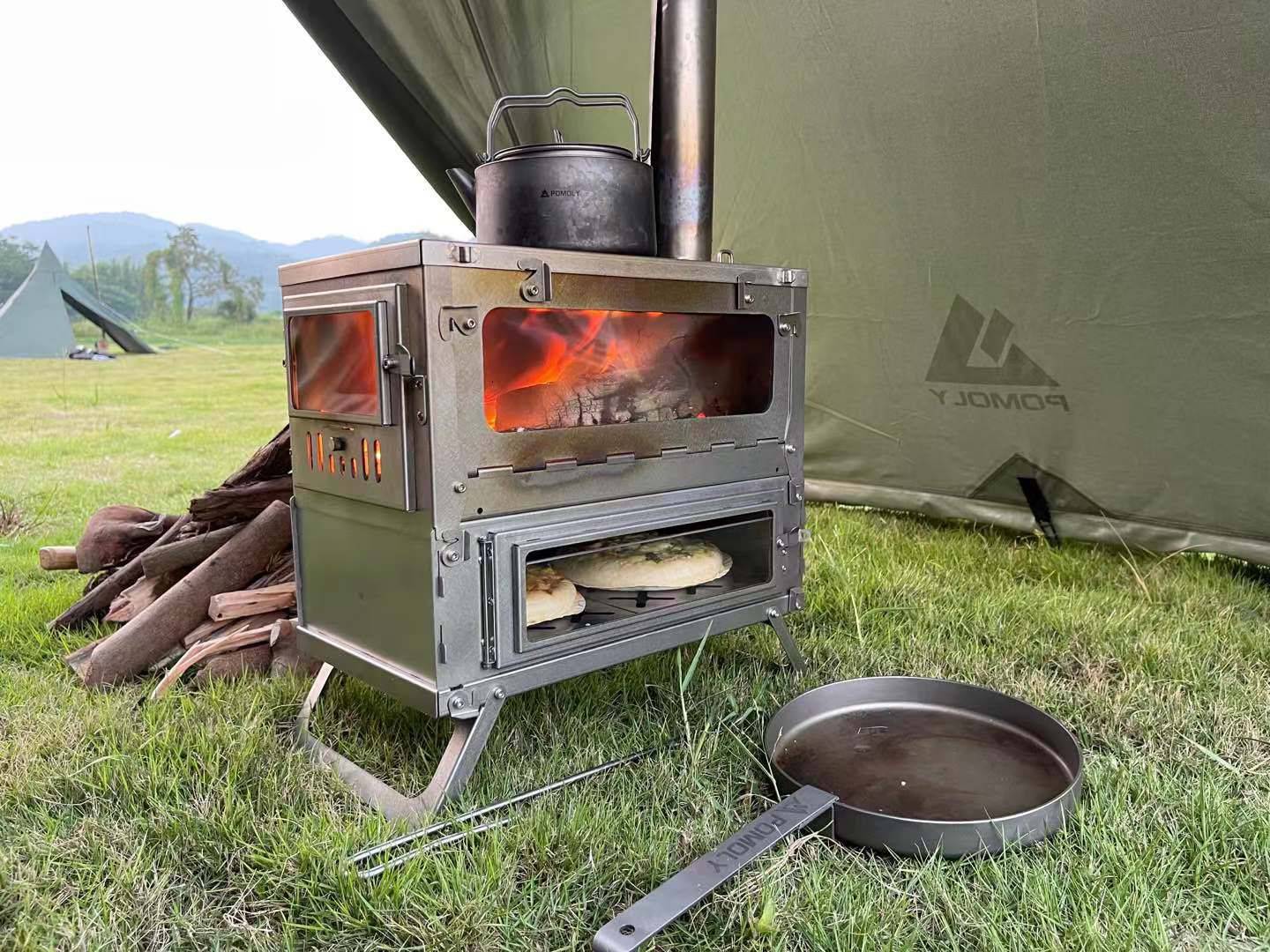 Time passed quickly. I smelled the pizza from the oven. But I know it's not cooked yet. So I waited a little longer. After a while, I saw that the skin of the pizza had turned yellow. I opened the oven and tasted the pizza I made in a stove oven for the first time. It tastes good. I like this pizza very much.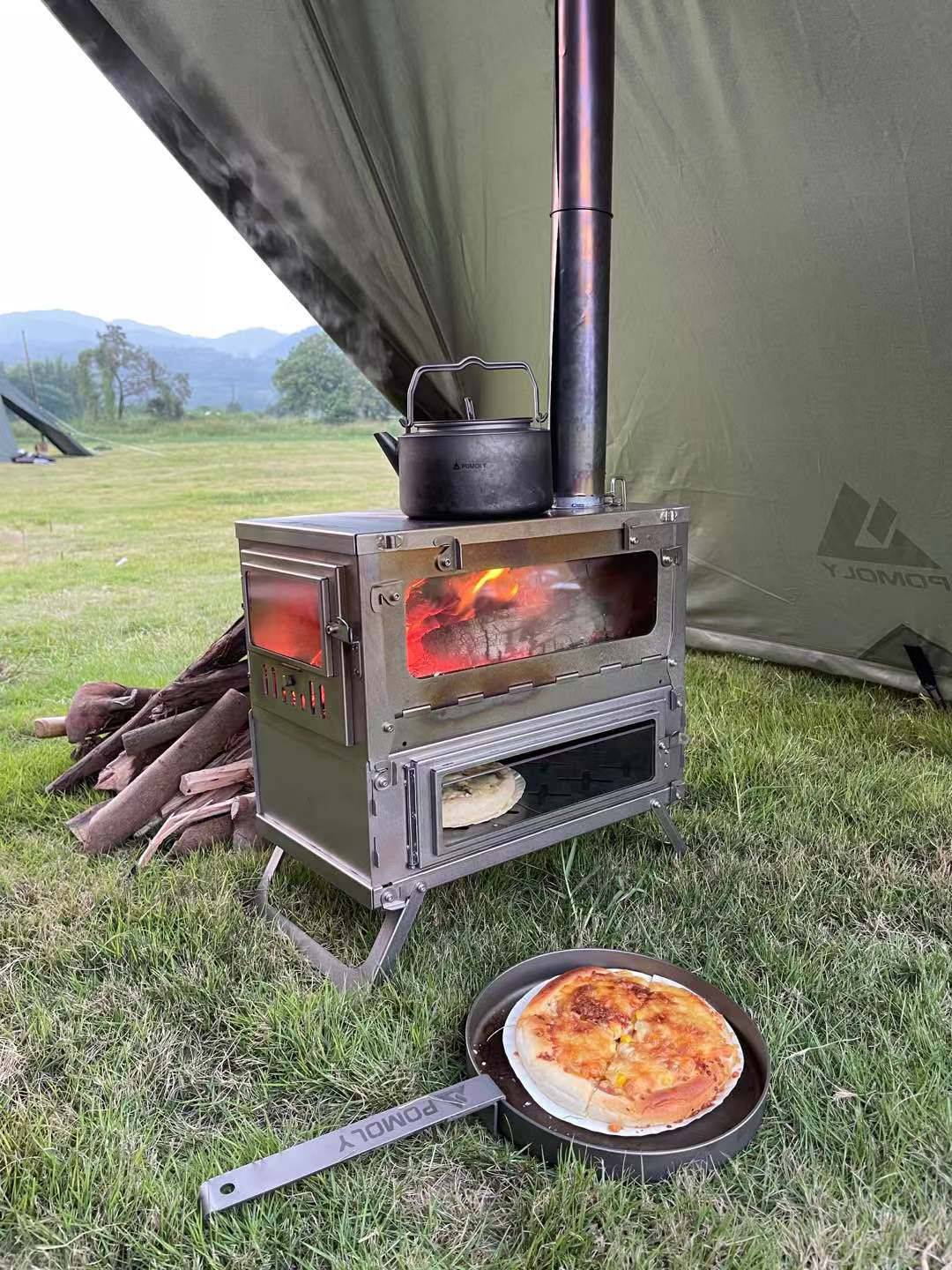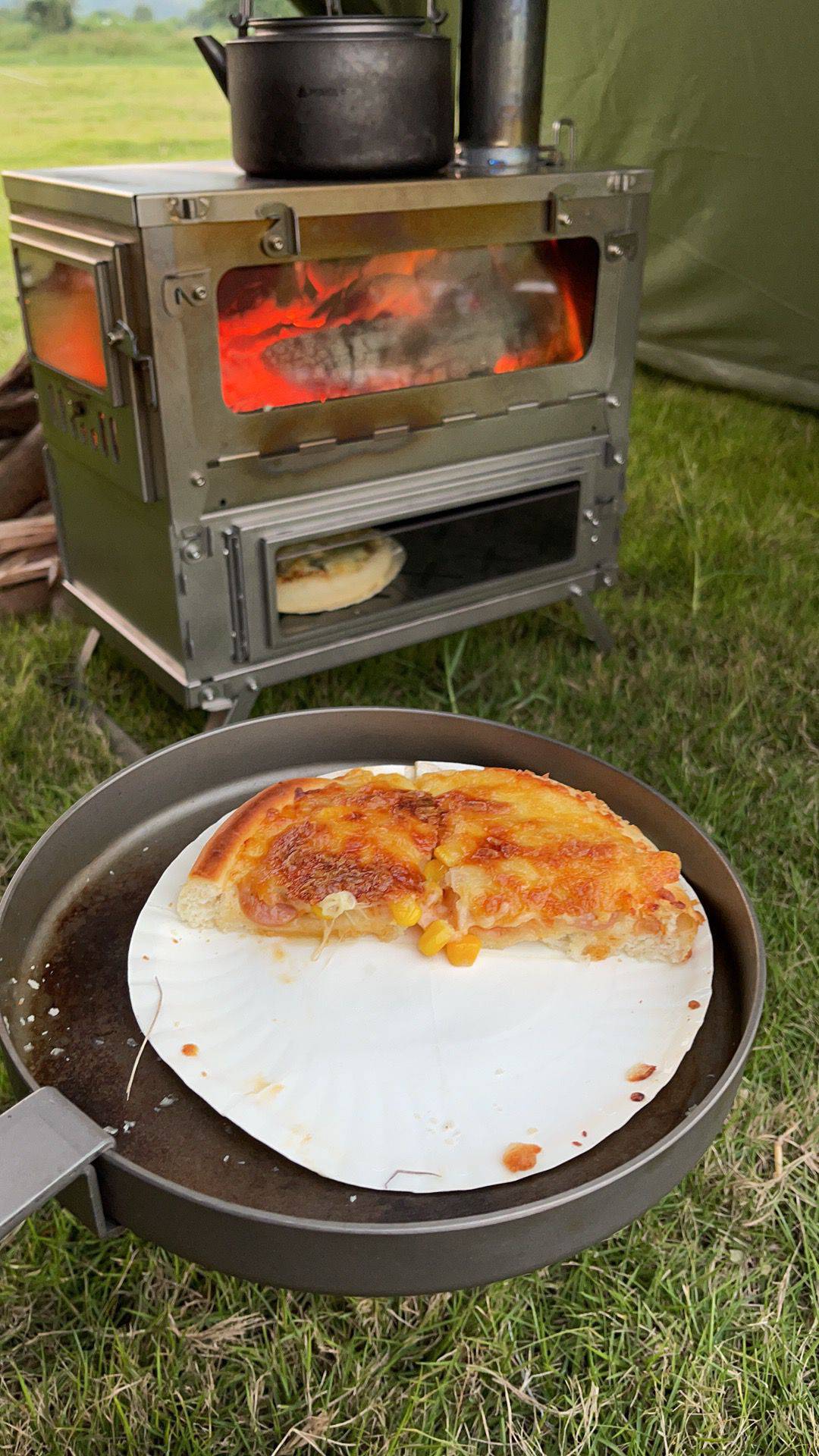 Now let me talk about my feelings about this oven stove:
The quality and workmanship of the stove are much better than the seekoutside titanium stove I bought before.
Slight deformation after the first burning, acceptable.
The glass of the upper stove is easy to blacken, which may be due to personal skills.
The glass of the lower oven is great for me to observe the change of pizza.
The upper firewood did not drop debris into the oven.
Lighting fire with a magnesium rod is a challenge for me.
The titanium stove is light and easy to carry.
I like its folding design, which can save my car space.
This pan is a good product.
In conclusion, the oven stove is in good quality. If you want to try this new product, you can add it to your shopping list. I think this is the best stove made by Pomoly.