When it comes to Pomoly Dweller Wood Stove, believe most camping enthusiasts will not be unfamiliar, and you can always see many campers sharing their Dweller Wood Stove on social media, whether it is for outdoor tent camping, truck, or home. This stove was loved by most people as soon as it was released, and it is still a hot gear to this day. However, pomoly recently released a titanium version – the Dweller-Ti Burning Stove, with different versions to suit different people's needs.
Unlike stainless steel stoves, which are easy to rust after long-term use, titanium stoves do not rust and are corrosion-resistant. And the new Dweller-Ti Burning Stove weighs just 7.7lbs, it is 15lbs lighter than the stainless steel version, which is great news for anyone who minds the weight of the stove and wants a portable stove. Maybe that's why most of Pomoly's stoves are made of titanium material.
Specifications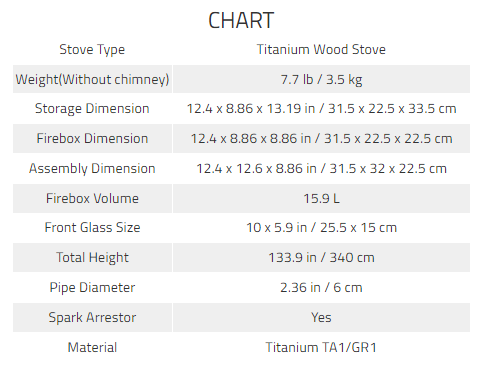 What is the difference between two stoves made of different materials? Aside from the material and weight differences, one other difference is that the original non-adjustable stainless steel chimney damper was changed to an adjustable titanium chimney damper for easier control of the exhaust system and the burning rate of the stove. This wood stove is not only compatible with titanium rolling stovepipe and non-rolling solid stovepipe but also comes with Titanium Spark Arrestor to prevent sparks.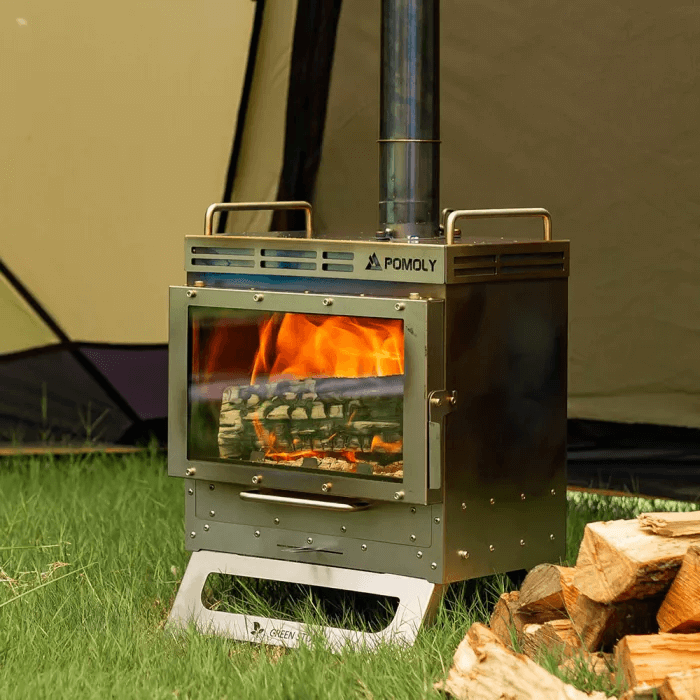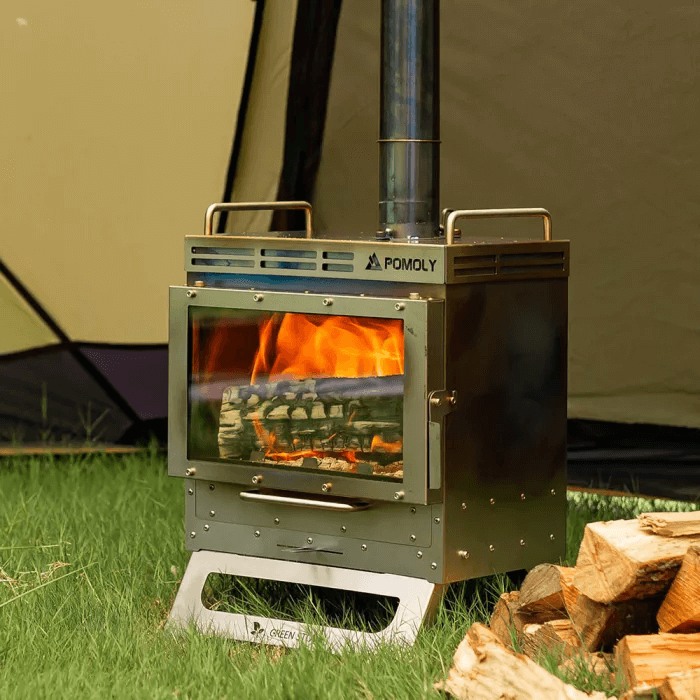 Functionally, the Dweller-Ti outdoor fireplace stove is precision machined to reduce the gap in each part and stop leaking smoke, while making the stove body stronger. A more attractive point is Air Curtain Technology, this design can re-burn those smoke embers; air circulation can also achieve the effect of cleaning the glass and preventing the glass from turning black. For simplicity and effectiveness, pomoly also designed a hollow panel at the bottom of the stove to make the firewood burn more fully, and the switch at the bottom can also adjust the fire at will. You don't even worry about ash accumulating at the bottom of the stove, as the Dweller-Ti wood stove comes with a drawer type ash storage box for collecting ash.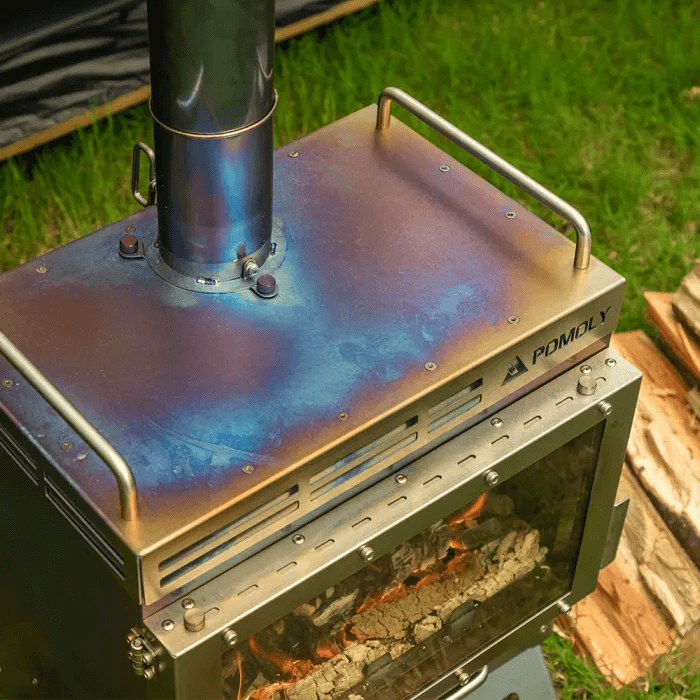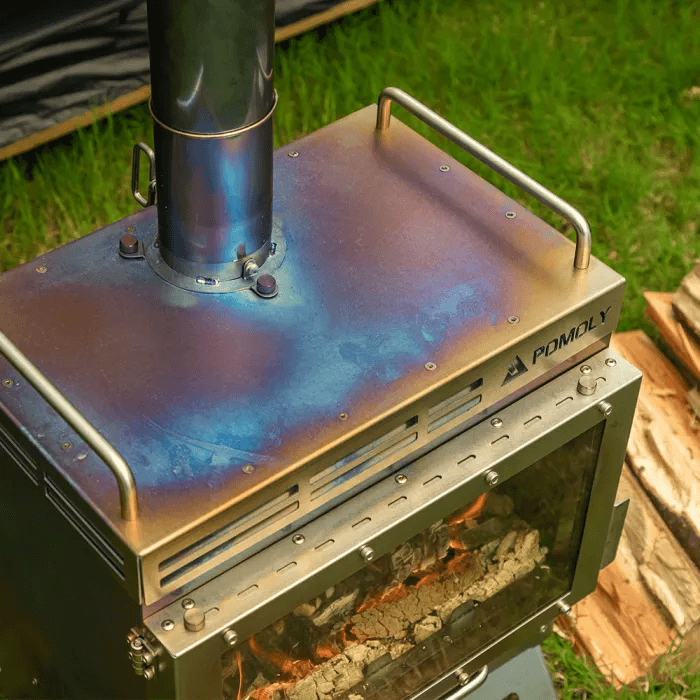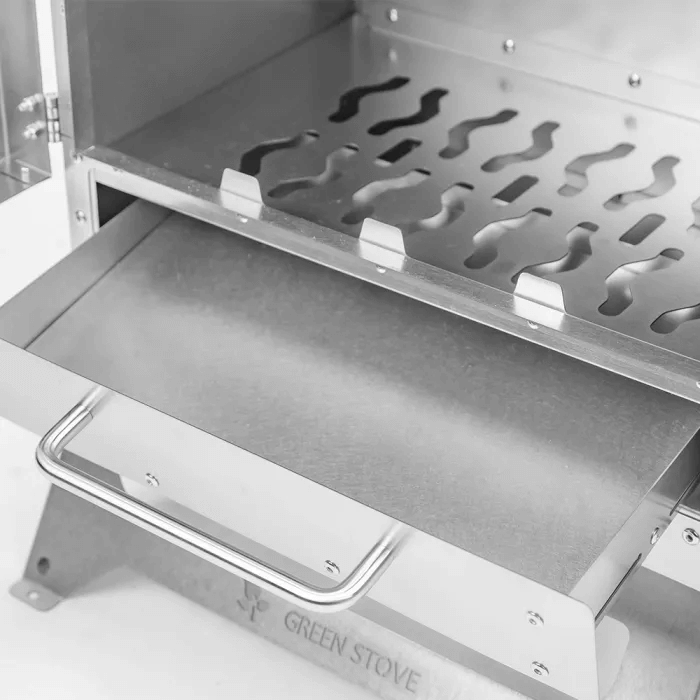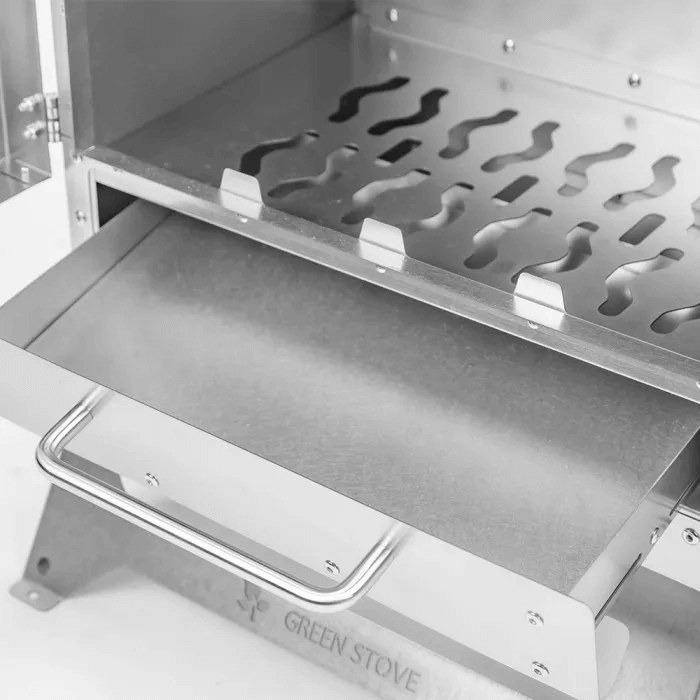 In addition to these features, the Dweller-Ti burning stove also has a secondary air intake and baffle design. The baffle can improve the burning efficiency of the wood, and the air can enter the stove through the small holes in the back panel so that the wood can be burned more fully. At the same time, there will be less smoke from burning wood.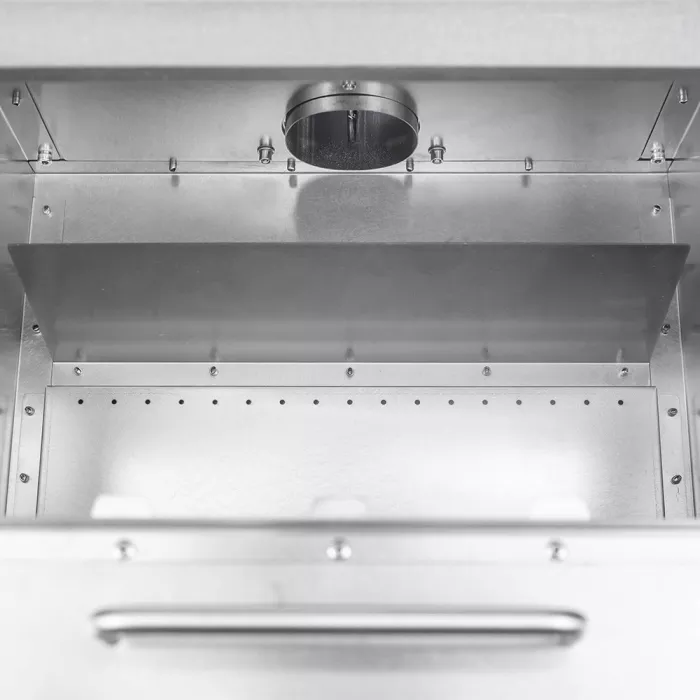 All in all, many functions of the Dweller-Ti burning stove are still very practical and you can carry it easily. If you like the design style of the Dweller-Ti outdoor fireplace, then you can consider it as your winter heating helper. Get your desired camping gear before this winter!
Read more