There are tents of various colors on the market today, and black is called the most classic color, which is both versatile and attractive, but black tents are rare. However, a tent called the Stovehut Black Shelter has recently appeared on the market, which is sold on the Pomoly website.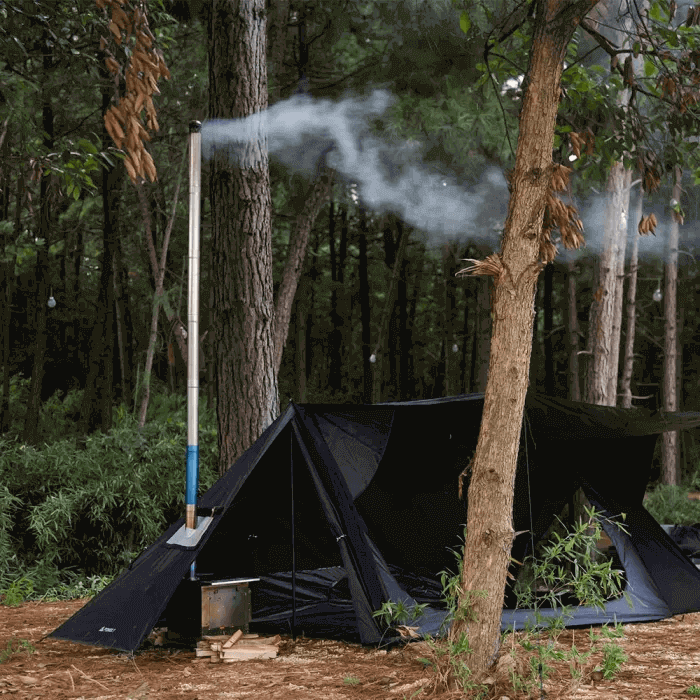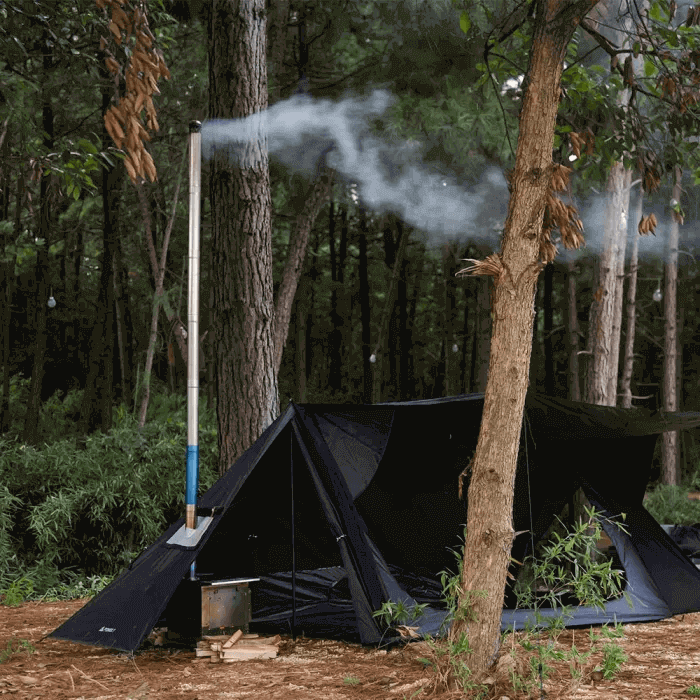 Due to good shading and privacy, the black tent seems to be liked by more people in recent years. This is probably why Pomoly developed Stovehut Black Shelter. This black Stovehut hot tent is made of 70D Ripstop Polyester Fabric, with PU 2500mm waterproof rating. It has the same design and function as the STOVEHUT 70 2.0 hot tent, only the color is different, which provides color choice for campers who like Stovehut hot tent. In addition, there is a small detail that the side door of the Stovehut Black Shelter adds a mesh pocket, which can be used to store mobile phones, flashlights, tissues, and other items, a very practical design.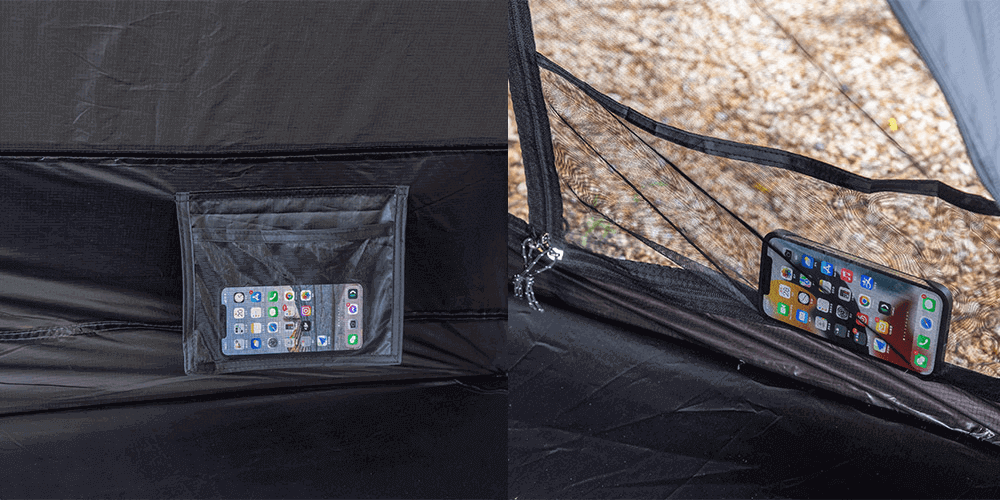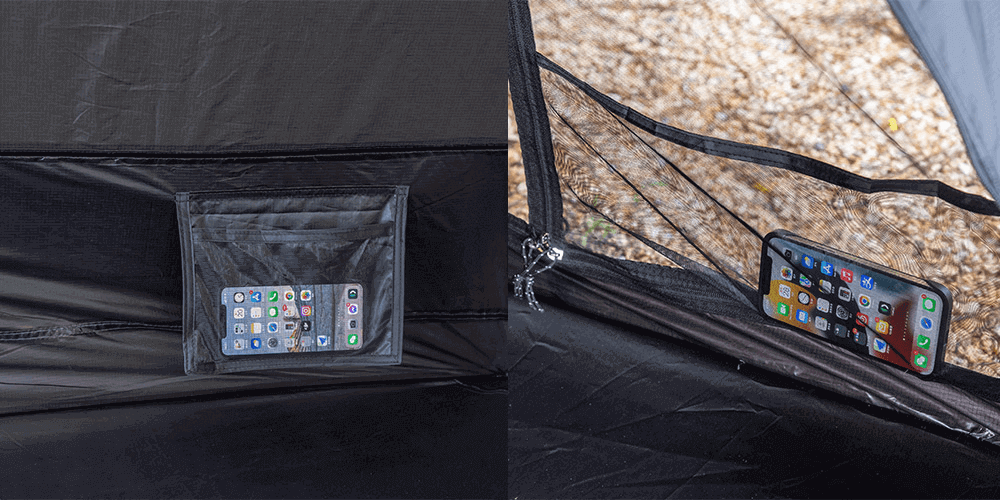 If you like camping and pay great attention to your privacy, you can choose a black tent, which not only is lightproof but also increases the sense of privacy. Although the shading and privacy of this black camping hot tent is good, the black heat absorbs heat and is not the most suitable for summer camping. Instead, the Stovehut Black Shelter is more suitable for winter camping, and the black tent can keep the temperature inside the tent. If your campsite is in the desert, you might also consider setting up a black tent. Because in the desert, the temperature outside is low during the day and night, and the black tent can maintain a certain amount of heat.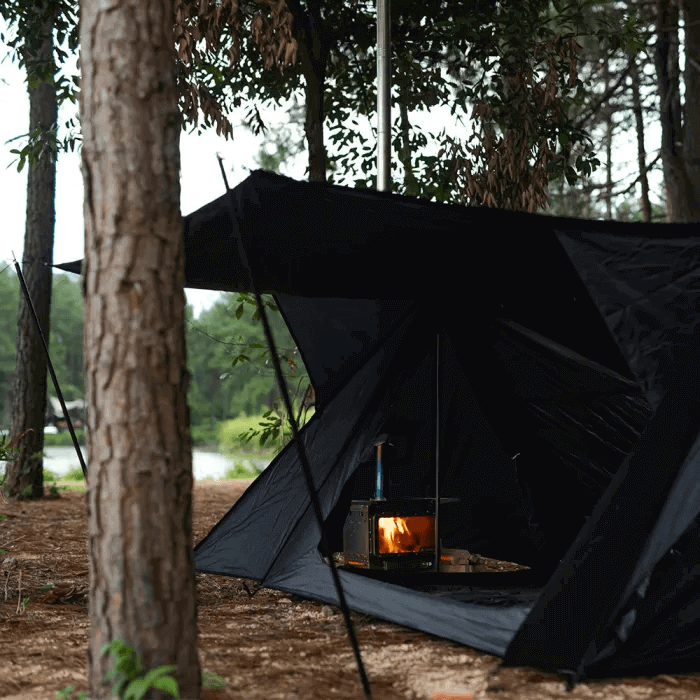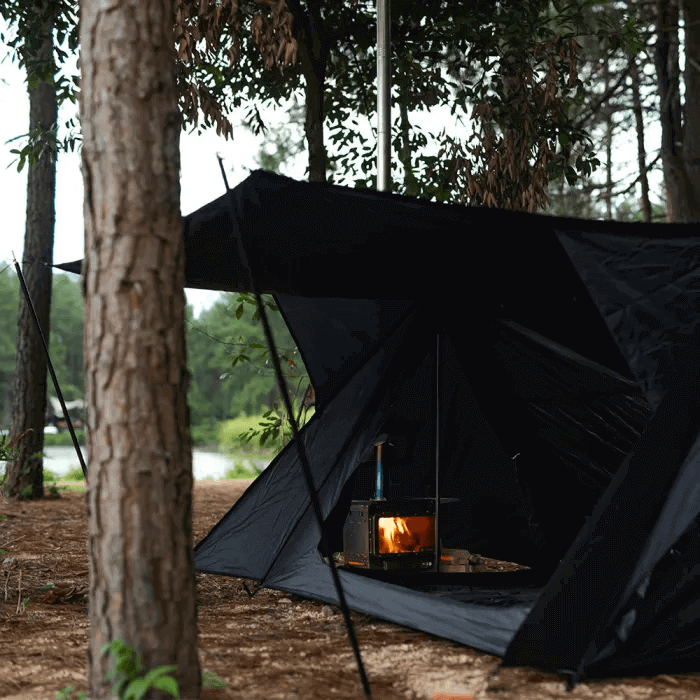 Winter is approaching and it's time to choose the right gear for your winter hot tent adventure! If you want to get better privacy while keeping the temperature inside your tent, maybe you should put the Pomoly Stovehut Black Shelter on your list.