If you enjoy spending time in the great outdoors, you need a great tent. I'll introduce you to Pomoly Stovehut 70 camping hot tent. Pomoly is committed to providing high-quality tents for outdoor camping enthusiasts. Stovehut hot tent is one of Pomoly's main products.
" Love the layout of this tent, especially that front zippable flap that an act as a bit of a porch", a customer commented. The design of this camping tent is very attractive. The tent can be successfully built with two trees and a paracord or two trekking poles. It's very convenient. By adjusting the length of trekking poles, campers can control the inclination angle of tents. This makes it easier for campers to get in and out, and also will not affect the support of the tent.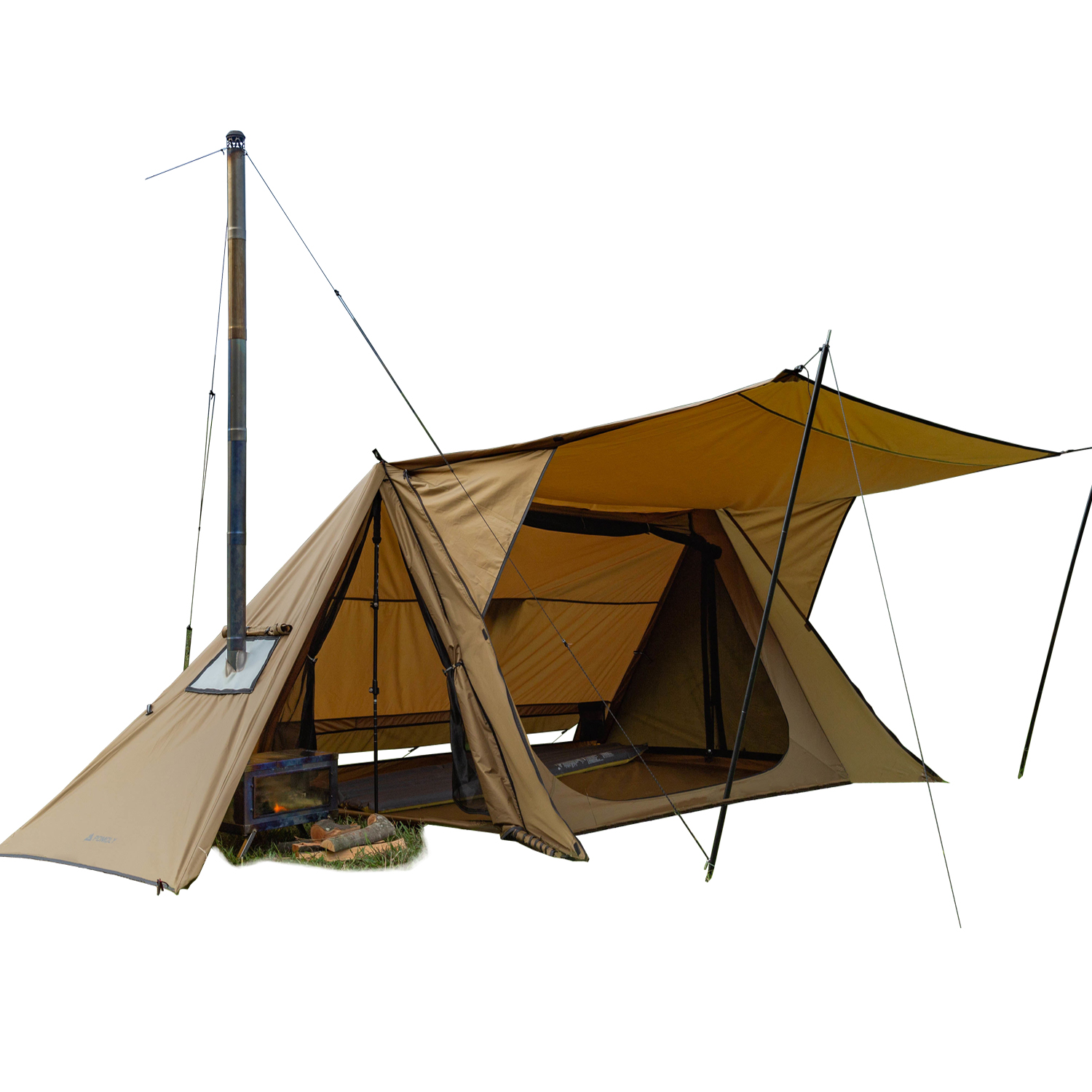 The tent was praised by many customers. Like " I see most tents as the same old designs.
This tent is finally something very special. It has features that make this one tent that does it all", "I really like the characteristics of this tent, and the price is also very reasonable." Besides the sleeping area, it also leaves extra space for a stove and other camping tools. In addition, the camping tent is suitable for four seasons. The tent is designed with three doors to provide good airflow so that you won't feel hot when you go camping in summer. The hot tent is made of 70D ripstop polyester fabric with PU 2500mm waterproof rating. This fabric can protect you from wind and rain. Each hot tent is equipped with a stove jack. You can use a wood stove to keep warm in the tent.
Many customers are attracted by the great quality and affordable price of this tent. If you need a cost-effective tent, this Stovehut 70 camping tent is a very good choice.